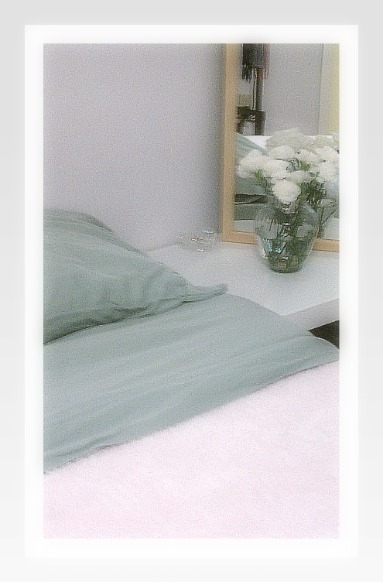 Ahhhh, it's that time of year.  Birds singing.  Flowers blooming.  People laughing.  Just one walk down the street, and you can renew your entire mindset for the day –some mental spring-cleaning, if you will.  And as these carefree thoughts float through your mind, they might just stumble a bit upon reaching the idea of all the clutter at home.  The stuff that won't fit.  The room that just won't look inviting no matter how you arrange the furniture.  The light that . . . what light?
Ok, so you live in a tiny, dark apartment or condo in Boston!  We are right there with you.  Our office is tiny too –but SO inviting.  Why? It's all about getting your small-space-living groove on.  How is your furniture arranged?  What are your paint colors?  Do you have some mirrors to help open things up?  And don't forget your space is a living thing –don't let it get stale, don't be afraid to move things around every month or so.  Variety, after all, is the spice of life –there's a reason this saying's so trite . . . it's true.
Well that's all poetic and nice you might be thinking to yourself, but where do I start?  What do I do?  My mother is coming on Sunday and it looks like I live in a Middle Earth dwelling decorated by Frodo Baggins!
Have no fear, we at Marston Beacon Hill know your pain and have searched high and low for some of the best decorating and DIY tips for small space living.  And yes, we're going to share them with you right here, right now.
Let's get started!  Read on below . . .
First, Prepare yourself for some fun!  This step is important and often overlooked in the land of DIY and home decorating.  The idea of "spring cleaning" can often conjure up heavy-lifting and long days of fruitless sweating.  It doesn't have to be this way.  Take a deep breath and remember you don't have to do it all at once.  Start small.  One small change today.  Another small change tomorrow.   It will all add up!
Decide what your priorities are.  Do you need more light?  More charm?  More visually appealing storage?  Don't think about this too much, just go with your initial gut reaction.
Once you've grabbed your gut reaction, go ahead and scan the list below of fantastic ideas we've pulled together for you and choose just one to get you rolling –just in time for the visit from Mom.
Then make a commitment to just do that one thing!  Just tackling and completing one small thing has away of inspiring enthusiasm –you'll be surprised at the domino effect.
And last but definitely not least, celebrate!  Sit back and relax.  Give yourself a pat on the back.  Curl up with a good book for an hour and glance at your achievement every now and then with pride –after all, Mom might finally approve, but that's just a bonus.  The real (and most important) recipient of this gift is YOU.
Great Links for Setting You on the Right Path to Optimal Small Space Living
ORGANIZE THE LITTLE THINGS (and get crafty):
ORGANIZE THE BIGGER THINGS (on a budget):
DECORATE LITTLE BY LITTLE (quick and simple)
PAINT WITHOUT PAINTING (great for renters!)
BIGGER ROOMS WITHOUT MOVING (mirror, mirror on the wall)
Well there you go.  That should be enough to get you started!  And not too much to overwhelm you, we hope.
Happy Spring!  . . . and Here's to Your Small Space Feeling Bigger Each Day . . .
Until Next Time,
Annie Liza Bergen and the Team at Marston Beacon Hill