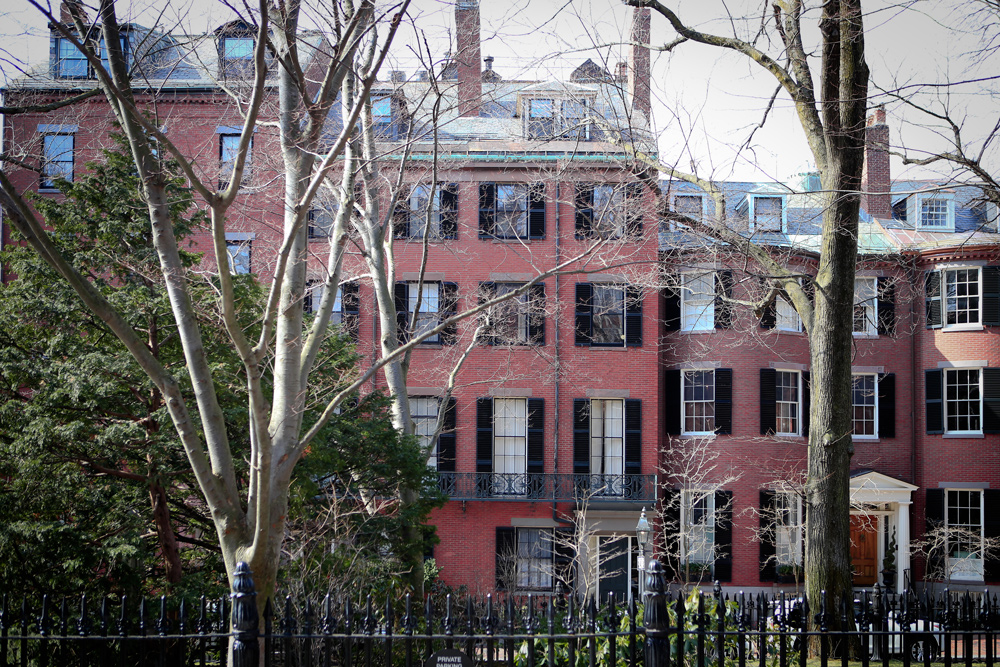 So here you are, soon to call Beacon Hill your new home. That has a nice ring to it, doesn't it? Beacon Hill, say it with me, BEACON HILL! By moving here you've made a decision that you won't regret.
Beacon Hill is rich in history, architecture, and beauty. It is one of the most well kept and original neighborhoods left in Boston, not to mention its surrounded by all of the best and modern conveniences such as transportation, food markets and a plethora of Starbucks and fine dining. What else could one possibly need? But you knew this already, didn't you? It was probably the big reason you wanted to live here anyway.
Now that you're here its time we gave you some helpful information that perhaps you didn't know. Things like which moving company to use, parking stickers and where to get them (it's easier than you'd think!) when to take out your trash and where to leave it, plus a few other things. So lets have at it, below is a list of things that we think will make settling in to our beloved neighborhood a little bit easier for you.
1. Moving Company – Gone are the stressful moving days when you'd rent a UHAUL and beg your friends to help you move in promise of pizza and beer. Leaving it up to the professionals is essential. You won't need to worry about parking, pulling your back, or cracking that bed frame you paid a fortune for. These guys live, breathe and eat moving. They know all the tricks for fitting a wide couch into a narrow doorway and more importantly how to pack and transport your life with care. Marston Beacon Hill agents are happy to recommend a mover for you should you need one.
2. Parking – On street parking can be a hassle sometimes but it's free for residents and it sure beats shelling out a couple hundred dollars for a reverse commute garage spot. So if you've got your own vehicle and need to park on the Hill then the only thing stopping you is logging onto your computer. You can file an application electronically here but you'll need your car registration and proof of residency (either a lease, utilities statement, credit card bill, etc).
3. Trash Guidelines – Ah, Trash Guidelines, this is something you can't afford to not pay attention to, literally. Beacon Hill is well taken care of in this respect. Trash pick ups are twice per week. Thats right, twice! This is because there are a large amount of residents in a small space without room to store trash outdoors. Mondays and Fridays are the days so don't forget. For up to date information on guidelines and fees please click here.
4. Laundry – If you don't have laundry in your building then mapping out local laundromats is a must. Just up the street from Charles is the laundromat on Myrtle and there is also Home Style Laundry at the corner of Grove and Phillips Street. Remember that all laundromats on Beacon Hill are coin-operated.
5. Daily Essentials – The other great thing about Beacon Hill is that just about anything and everything you could need is only a short walk away. Charles Street is brimming with conveniences, shops and restaurants. Here a few of the best listed below :
–Charles St. Supply & Hardware
-CVS Pharmacy
-US Post Office
-JP Licks
-Second Time Around
-Beacon Hill Pub
-Whole Foods Market
-Charles/MGH Red Line T Stop
-Park St Green Line T Stop
Along the way you'll run into antique stores, art galleries and specialty chocolate and juice shops waiting to satisfy any craving you have. Alright, we've covered the basics, now its up to you the make the most of your new life on Beacon Hill, Enjoy!