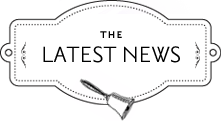 The 2014 Beacon Hill Holiday Stroll
December 11th, 2014
Marston Beacon Hill will open its doors for this year's Beacon Hill Holiday Stroll on Thursday December 11th. Come on in and chat about the real estate market and have some warm cider and crepes!
Read more »

Marston Beacon Hill welcomes back Andrea Brown
March 7th, 2013
Andrea has worked with us for over 3 years as a Sales and Leasing associate. This time around we welcome her to the Property Management team!
Read more »











109 Charles St. #5
$1,500/mo

26 Isabella St.
$2,700/mo

 
 
 
 
 
We offer comprehensive property management services.
Click here to connect to our property management site.