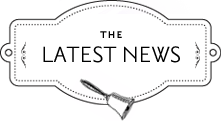 Marston Beacon Hill Welcomes Back Andrea Brown
March 7th, 2013
This week, we welcome Andrea Brown back to the Marston Beacon Hill office.
Andrea worked as a
Sales & Leasing Associate with us for just over
three years.
Read more »

The 2012 Beacon Hill Holiday Stroll
December 6th, 2012
Marston Beacon Hill opened its doors for this year's Beacon Hill Holiday Stroll on Thursday December 6th. Attendees strolled the length of Charles Street, which was closed to traffic for the evening.
Read more »










Recently Sold: 34 Grove St. #8

35 Hancock Street #3
599,000


1 Marlborough St.
$6,500/mo

Sunny Three Bedroom
$5,600/mo

 
 
 
 
 
We offer comprehensive property management services.
Click here to connect to our property management site.